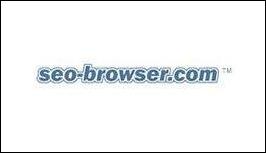 Calgary, (PRWEB) June 25, 2005
Anduro Technologies, in cooperation with alliance partners McAnerin Networks and Commerx, officially launched their new web based SEO utility, SEO-Browser. For the first time ever, a clean, intuitive interface gives the Search Engine Marketing community easy access to a collection of powerful analytics and diagnostic tools.
About SEO-Browser:
SEO-Browser is more than the evolution of text based web browsing; it is a powerful Search Engine Optimization research tool that will change the way you look at websites. SEO- Browser gives you the ability to see a page just like a search engine spider would by simulating a "spider's eye view," showing you the exact text that is registered by the major search engines. Advanced features include Linearization & Tokenization, Detailed Page Analytics & Measurements, Text & Code Viewing, and more.
SEO-Browser offers a tremendous advantage to the website promotion industry by skilfully combining a number of tools that, up to now, were scattered across the web:
Text Browser
Share