fishbat Commends Google for Building New Wi-Fi Blimp to Help Third World Countries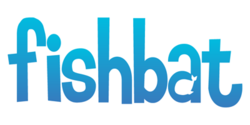 Bohemia, NY (PRWEB) May 30, 2013
On May 30, fishbat, one of the nation?s leading Internet marketing companies discusses an article posted on The Telegraph that recounts Google?s plans to bring the Internet to the rest of the world.
According to the article published by The Telegraph, Google is going to be building and operating special helium-filled airships designed to assist wireless networks in sub-Saharan Africa and Southeast Asia.
In addition to implementing these blimps, balloons and airships, Google will also be creating ?low-cost smartphones running Android on low-power microprocessors?. The article says, ?Rather than traditional infrastructure, Google?s signal will be carried by high-altitude platforms ? balloons and blimps ? that can transmit to areas of hundreds of square kilometers.?
The new blimps and balloons are expected to improve connectivity efficiency in heavily populated areas of Africa and Asia and introduce rural regions to the Internet for the first time. With the addition of the Internet, these areas can expect to dramatically boost their economies, the article says. However, it also raises questions as to Google?s role in the future. The article says this could give Google a monopoly over the Internet as a whole, distributing it as it sees fit.
Google is an old hand at installing its own networks. For instance, the company began broadcasting original data signals in the spaces unused by TV networks in 2010, expanding its program to Africa, the article says. Google also recently developed Google Fiber, a fiber-based broadband network available in the Midwest.
?Google?s new development could enable the Internet to unite the world in one complete digital market,? says Justin Maas, vice president of client relations at fishbat, one of the nation?s leading Internet marketing companies. ?With Google operating as a distributor for the Internet, countries for the first time can gain access to something that we take for granted every day. We could see the exchange of ideas and information increase tenfold, connecting us with these areas for unique results.?
Maas says a global Internet community could be very useful for information, as well as marketing. ?We?re very excited to see how a single global Internet community can affect the way we advertise and do business,? he says. ?With the world being even more connected, it will be easier to plunge into markets that were previously out of reach.?
fishbat, Inc. is an award-winning, full-service online marketing firm and social media agency. We?re branding experts dedicated to making your business a part of conversations that are already happening. Through social media management, search engine optimization (SEO), web design, and cutting-edge public relations strategies, we can raise awareness of your brand, strengthen your corporate image, and place your business in front of your ideal audience.
#####
Related Seo Press Releases